Man Utd, Liverpool and Arsenal face paying record fee for Ansu Fati
Barcelona boss Xavi has come out and said that Ansu Fati is not for sale, but sometimes financial needs must. Any outgoings this summer will be against the backdrop of Barcelona's need to cut their wage bill by €150-200m or bring in significant income. Fati is by no means one the highest earners at the club, but he's still on an excellent wage and a young and talented forward who will command a healthy fee.
Clubs from the Premier League have made contact on the player's side, which is also why Barcelona are distancing themselves from the speculation because they are not the ones involved in any talks yet. It's very plausible that Fati could cost somewhere in the region of €100m, which would be a club-record for many of the suitors interested and a big price compared to his form right now. A series of knee injuries seem to have affected his overall development. But Fati has still got all of the attributes to add goals, dynamism, creativity and versatility to either Barcelona or whatever club he moves on to next. For now, the player simply craves consistent game time. Last season he scored four goals in ten LaLiga games. This campaign he's played 20 matches but only added three goals and hasn't had as many minutes as he would have liked. Plus there's massive pressure wearing the No.10 shirt at Barcelona and Fati hasn't been as clinical or explosive as many predicted.
So although Xavi has made it clear Barcelona are not entertaining a sale, the board are going to have to look at the numbers should offers become concrete since a clearout this summer may still be needed. The last thing Barcelona want is to fall back into the perils of last summer when they had to consistently find cash injections by activating so-called 'levers' in order to go on a spending spree whilst remaining within very strict LaLiga rules.
In terms of outgoings, it is more likely players like Sergio Busquets and Sergi Roberto go before Fati. Getting those type of names off the wage bill will be important. It will also be interesting to see if Clement Lenglet returns to Barcelona or stays at Spurs. With no option to buy on his loan deal, a return to the Camp Nou is likely and that's another player and cost Barcelona have to factor in unless Spurs decide to negotiate for a permanent sale. The point with Fati, though, is there are other players Barcelona would rather let go first. If the club was healthy, financially speaking, Fati is not someone they would even consider selling.
At this stage, we have Liverpool, Manchester United and Arsenal as the three Premier League clubs who are doing due diligence on Fati via the player side. I don't think there's as much to the Bayern Munich links. There is at least some encouragement, as I understand it, on the player side, that he is intrigued by the Premier League club but there remains firm discouragement from both Xavi and Joan Laporta: Fati is way down on the list of the players Barca wish to sell, so it would probably be a club-record offer for these teams to alter Barcelona's thinking. Fati may also play a part if, come May, he still feels like he's owed more minutes.
It's also worth noting that Manchester United are the club with a concrete historical interest in Fati, who they loved when he was a teenager a few years back. But for now, until the club ownership situation becomes clearer, even if Erik ten Hag and the recruitment team like the player, they can't really move before they know whose money they're spending. If the Glazers were to still be in charge in the summer, it would be a lot harder to twist their arm for this kind of outlay. If there is a new owner or a cash injection into the club, I would expect to see Manchester United wanting to make a big statement and flexing their financial muscle, and even more so if they qualify for the Champions League. That's why the expected Qatar bid for the club is generating so much excitement even though it won't be the only offer. A bid for an outright purchase is expected to be tabled on Friday. I still understand it will come from a private fund. Qatar Investment Authority (QIA) have been involved in the process (all kind of Qatar partners have been kept in the loop) but won't necessarily put their name (not in an outright sense) behind it. If they did it becomes a little more complicated given PSG chairman Nasser Al-Khelaifi sits on their board. Al-Khelaifi, and QSI (who own PSG) are not involved in any formal sense. We'll find out more on Friday because I am told if a bid is placed as expected, the group are likely to publicly declare at some point in February.
Premier League suitors ready to be patient with Piero Hincapie pursuit
Piero Hincapie has signed a contract extension until 2027 with Bayern Leverkusen, which complicates a move for the highly-rated Ecuadorian centre-back this summer. There was definitely a more imminent window of opportunity prior to the new deal, but even before he extended price was still an issue. Leverkusen feel they've protected Hincapie's value and that now means Premier League clubs have to pay top dollar if they want a transfer this summer.
As I understand it, there's no release clause, so even though the contract extension is only for an extra year it makes doing business with Leverkusen a whole lot harder. By contrast, if you look at Leipzig's Christopher Nkunku, who's joining Chelsea in the summer, when he signed his new deal, a €60m release clause was set. This was slightly below Nkunku's market value. So, effectively, it was alluring and attractive to suitors, and Chelsea realised this. That's why they were prepared to pay slightly above the clause, to get a more preferable structure and so as to avoid a situation where lots of clubs got involved this summer. In this type of scenario, suitors see quite an enticing valuation and realise a deal is being to a degree extent 'invited', just with a different structure. And the player doesn't necessarily feel too 'trapped' either, which can be the case with a release clause set at more of a sky-high number.
With Hincapie, it's now about Leverkusen being able to stick to their own valuation. I suspect something around £50-55m, but it could be even higher. Leverkusen will handle Hincapie the same way they have Moussa Diaby, who remains at Leverkusen despite firm interest from several clubs over the past two windows. They are tough negotiators and many of their top stars remain loyal to the club.
Tottenham do really like Hincapie and Newcastle and Everton have him on their radar, too. I don't see Everton being able to attract Hincapie, and if they go down there's obviously no chance. Spurs is probably a better fit than Newcastle for Hincapie because Newcastle's backline basically picks itself right now, whereas Spurs really want a centre-back, and even more so if Lenglet doesn't become permanent. With Milan Skriniar is going to PSG and his Inter teammate Alessandro Bastoni not likely to be gettable, Hincapie could become a more urgent priority for Tottenham. And if they qualify for the Champions League, there will be a healthy budget to spend again this summer. Also keep an eye on Wolves' Max Kilman, who Spurs like and could well be on the move at the end of the season. What Antonio Conte really wants, in all positions, is more 'starter-signings'. Spurs made a high volume of additions last summer, but not every player is an automatic-starter. Now I think the Spurs boss would prefer less names coming in but a higher number he's confident go straight into his XI rather than only the matchday squad.
I also think Newcastle would prefer, as priority, a left-back. Eddie Howe values a young, speedy and dynamic kind of player in that position. The modern full-back can almost be confused with a winger at times. That's why a profile like Bayern's Alphonso Davies has peaked sporting director Dan Ashworth's interest. Leverkusen's Mitchel Bakker is another to keep an eye on this summer. And, more broadly, a versatile full-back like Kyle Walker-Peters could be on the move and can play on both sides. He's only 25 and if Southampton don't stay up there will be a bargain deal available to a Premier League club.
Inflated market could hinder Tammy Abraham's Premier League return
Tammy Abraham had a brilliant season in his first campaign with Roma, scoring 17 Serie A goals. This season his goals-to-game ratio has not been quite as strong, but he still has six goals in the league and Jose Mourinho likes what he has to offer on and off the field. Abraham is only 25 and would be an attractive option for many teams. It's true he's open to returning to the Premier League and perhaps even intent on proving a point.
What I would say is players at Roma really enjoy it. They train in Trigoria, on the outskirts of the city, and often live in big, private villas away from the media glare. Both Abraham and Chris Smalling have settled really well at Roma. That means they're not in a desperate hurry to leave. But Abraham is at that kind of age that if he wants to return to the Premier League, now's the time, because the big clubs will seriously look at a 25 year old, but by the time you're a few years older you start to fall down the pecking order a little bit. I think Crystal Palace's Wilfried Zaha has already fallen victim to that now he's 30.
There's nothing particularly concrete between Abraham and any Premier League club at the point, but what is true is that there is a buy-back clause for Chelsea, which became valid in 2023. Chelsea do want a forward this summer, but there's no suggestion Abraham is top of their list and that buy-back clause is set at €80m. Chelsea would prefer to try to make the Joao Felix loan deal permanent and then focus on outgoings in the final third to work out what else is feasible (both financially and in terms of squad size). If they do sign Felix I can still see them trying for another striker and there are several names on their list. Juventus' Dusan Vlahovic is one forward to keep an eye on with a real opportunity to get a done this summer.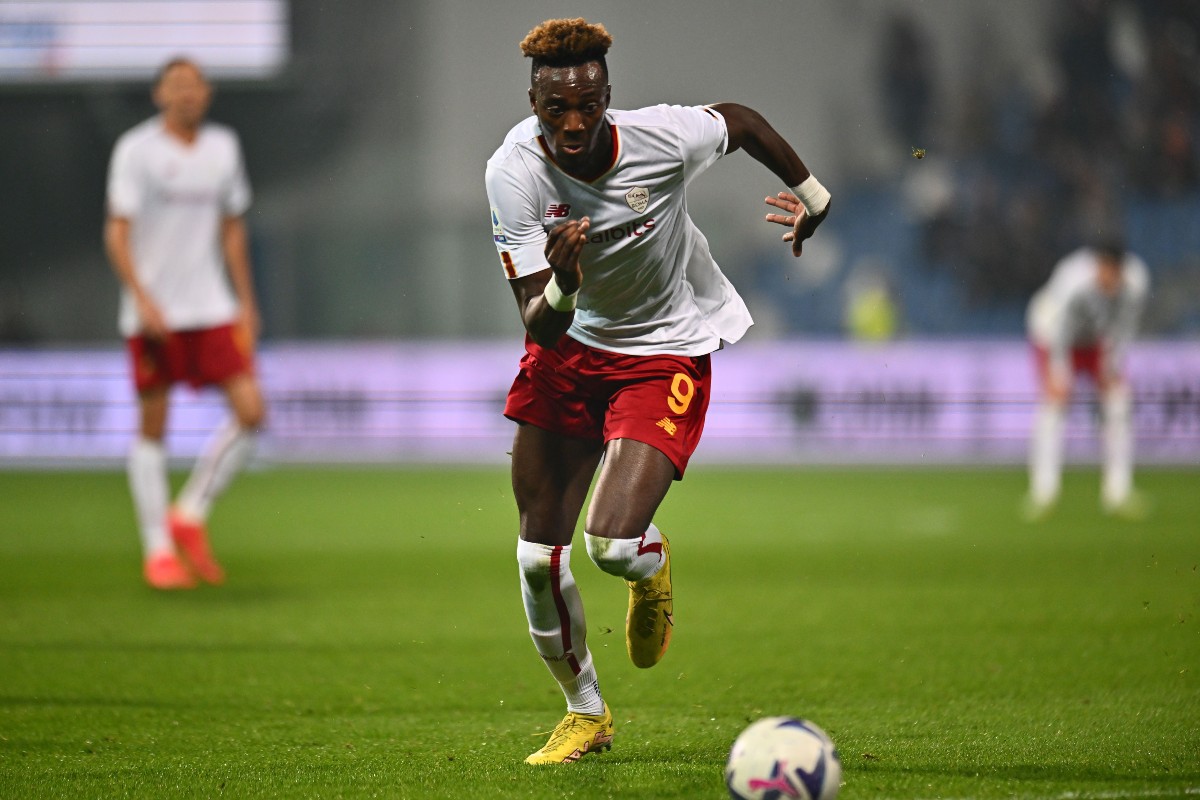 For Manchester United, the admiration for Abraham is very genuine. Ten Hag likes like the player. But like Chelsea there are others ahead of him in the queue. We know Manchester United love Napoli's Victor Osimhen, as in fact do Chelsea. But Napoli are flying and Osimhen is thriving with 17 Serie A goals in just 18 games. His price-tag will be humongous and it's premature to predict if a deal is possible because if Napoli win Serie A there's a realistic chance the Nigerian will stay and build on his prolific partnership with Kvicha Kvaratskhelia, a player both Manchester City and Newcastle are watching. Manchester United won't bill Abraham as a 'back up' to Osimhen, but it's not a bad way of putting it.
There is also a problem with the market at the moment and getting any of these names at a decent price. if you look at Enzo Fernandez moving for a British-transfer record €121m, and consider Mykhaylo Mudryk's price could become €100m, even though these players are slightly different to Abraham, you can see why selling clubs from Europe may hold Premier League suitors to ransom. This isn't just a Chelsea-created issue. It's also down to Newcastle owners PIF coming into the Premier League and maybe a rich new Manchester United owner incoming. The market has essentially been inflated and summer might therefore prove more of a seller's market, which something we traditionally only associate with January windows.
Mauricio Pochettino ready to wait for the right job after missing out on Man Utd and Chelsea
Mauricio Pochettino is taking his time since leaving PSG despite having been in the conversations for a number of top jobs. He was extremely interested in the England job, but Gareth Southgate ended up staying. His hope that vacancy might become available is the first clue showing Pochettino would be open to an international job. But opportunities like the England gig don't come around too often, and there's still a while before the 2026 World Cup so countries who haven't already changed immediately after Qatar may at large stick with what they have got for now.
I also understand that the appeal of England was very specific. Pochettino likes living in England, he's worked with a number of the Three Lions players before, so that was the kind of perfect storm for him off the back of England going out of the World Cup. But the FA always wanted to keep Southgate for continuity, so Pochettino was never really able to advance anything.
We've seen Pochettino linked with a number of Premier League jobs that have been available of late, but my understanding is that he does not want to be dragged into a relegation battle or join a club without European football and that's especially true mid-season. That's why Everton was never a possibility and the same can be said for Leeds. A Southampton return also won't happen with Jesse Marsch now very close to replacing Nathan Jones.
Pochettino's mentality is that he's willing to wait until the end of the season and assess what's available in a calmer environment, and see if he can start a job that gives him a full pre-season. There are a few clubs of interest, and most of them will have European football. There's been talk of a Tottenham return and my understanding is that Daniel Levy would be extremely open to bringing Pochettino back should Antonio Conte leave. There's nothing totally defined yet in terms of Conte's future, and Spurs are relaxed about the situation with all parties ready to wait to see how the project develops. But come March or April we should know where Spurs and Conte stand. If the Italian leaves, Pochettino will be a very serious candidate and he remains in touch with Levy. He won't be the only name on the list, but he would, for example, be ahead of Thomas Tuchel, who Spurs don't consider the right fit. Pochettino is also monitoring the situations at both Real (where he's been linked before) and Atletico Madrid.
With Chelsea, before they employed Graham Potter, Pochettino was the other name the club considered and there's a fair amount of admiration from the Chelsea board for him. But at this stage the project is entirely framed around Potter and they're not talking to other managers or thinking about an imminent change. There's no opportunity at the moment for Pochettino at Chelsea; even though football is a very results-driven business, I think we're going to see this ownership group being very patient with Potter because they understand that he's contending with a lot of injuries, a host of new players and a significant period of upheaval at the club. So Chelsea's owners don't want to make another managerial change any time soon unless they absolutely have to: they are judging Potter on years rather than months and not based on whether Champions League football is achieved this season. Chelsea are fully planning for Potter to have the next window and to lead the club into next season and I think Pochettino knows that.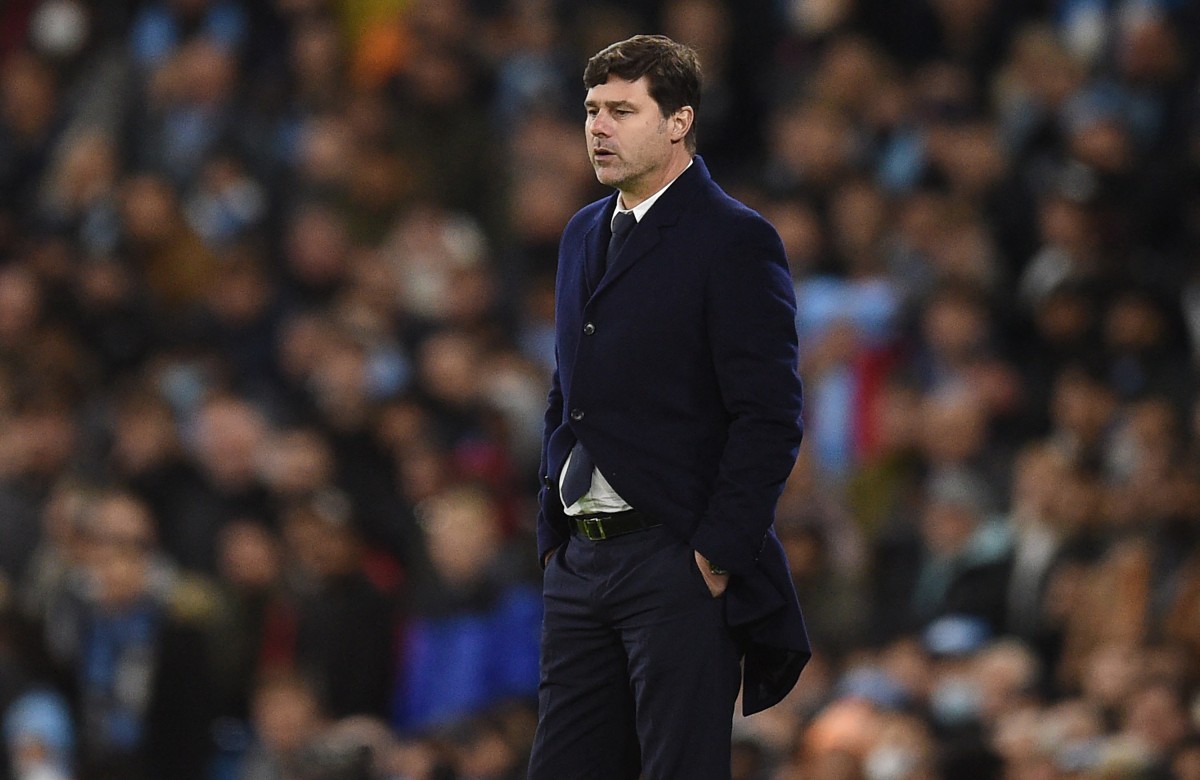 The only left-field option in the Premier League to keep an eye on is West Ham. David Moyes is safe for now after two encouraging draws against Newcastle and West Ham. But late last year, Pochettino was one of the names the West Ham board considered in case a change was necessary.
Of course, Pochettino has been linked with Manchester United in the past as well, but Erik ten Hag got the job ahead of him. This took Pochettino by surprise, but ten Hag was always a high-priority choice. Pochettino would have taken the Manchester United job in a heartbeat and put in a lot of research because he knew he stood a chance. But, as Pochettino hinted, the timing just wasn't right. Ten Hag was confirmed in April last year, starting at the end of the 2021/22 season. Meanwhile, Pochettino was outgoing at PSG. The writing was on the wall, and he was looking around. There was contact made between Manchester United and Pochettino has part of the process.
But Ten Hag was seen as a stronger fit to effectively start a new era and it's clear on what we have seen so far that was a smart choice. Ten Hag has handled adversity well, including Cristiano Ronaldo's very public exit, and got the best out of Marcus Rashford, who has 10 goals in 2023. His firm but fair approach is working. In contrast, and not through his fault alone, Pochettino struggled to handle a PSG dressing room full of stars. That may have counted against him. But ultimately, ten Hag didn't just come out of nowhere. He was always on the Manchester United shortlist and impressed at his interview. Pochettino remains confident he'll be in demand, and from big clubs as well, so he's in no rush to dive into a new job unless it's the right fit.