Everton are preparing for a huge Merseyside derby against rivals Liverpool on Monday.
Just a few weeks ago, the Toffees would have been covering their eyes while looking at February's fixture list. Matched against league leaders Arsenal and then booked to play Jurgen Klopp's Liverpool just nine days later, the second month of the year looked like a potentially disastrous period for the blue half of Merseyside.
However, causing one of the biggest upsets of the season after beating Mikel Arteta's Gunners 1-0 last time out, Everton, now preparing to take on an out-of-sorts Liverpool, will feel a lot more confident that they can travel to their cross-town rivals and get a decent result.
READ MORE: Exclusive: Liverpool now set to lose midfielder in the summer with Reds to be left red-faced by costly venture
Having recently named Sean Dyche as Frank Lampard's permanent successor, Everton, who are sitting just inside the Premier League's relegation zone, are desperate for the former Burnley boss to guide them to safety, and although it won't be easy, the Toffees' new gaffer will know his side have a good chance of taking at least a point from Klopp's struggling Reds, and former attacker Stan Collymore agrees.
"Everton got a huge win against Arsenal last weekend by putting their bodies on the line," Collymore said in an exclusive interview.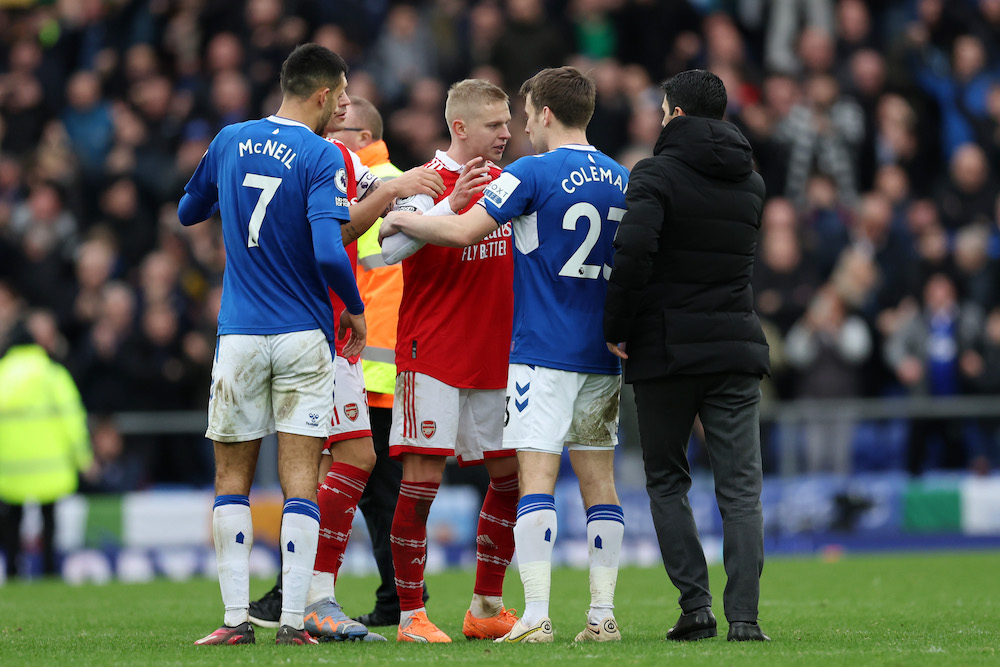 "They didn't allow the Gunners any time to play and once they'd broken their spirit, were then able to play themselves."
Going on to explain how Everton can draw inspiration from some of their older teams, Collymore added: "Back when I played, we nicknamed Everton the "Dogs of War", and that wasn't because they were brutes who just wanted to scrap on the pitch, it was because they were a team prepared to die fighting for the cause.
"They had some top players who could really play, Duncan Ferguson for example, but we called them that because of how tenacious they were. They'd make your lives a misery for those 90 minutes and once they'd broken you, they'd play their game and it used to work, so it has to be back to the future for Sean Dyche.
"Dyche needs to channel his inner Joe Royle, who was the Toffees' boss back then and really get his Everton team fighting for each other again. It's how they beat Arsenal and it's how I expect them to take at least take a point from arch-rivals Liverpool during the Merseyside Derby on Monday."