Hello and welcome to my weekly column for CaughtOffside – click here to subscribe and get this ad-free and straight to your inbox!
Graham Potter was sacked by Chelsea on a dramatic Sunday. Chelsea's new owners did something that didn't even happen under Roman Abramovich: axed two managers in the same season.
The simple answer to why Potter was sacked is because he showed a lack of progress… but you could write a book on all the finer points as to exactly why this didn't occur.
Chelsea fell into the bottom half of the table at the weekend after the 2-0 loss to Aston Villa, and Potter leaves with only seven league wins from 22 Premier League games. He lost eight and presided over just 21 goals.
Chelsea's board consistently backed Potter, far longer than Abramovich would have done so for. They gave him as much time as they could. But things changed rapidly into Sunday afternoon with co-sporting directors Paul Winstanley and Lawrence Stewart key to this story. Both are newer to the club and drove the decision to make a change, which in the end was referred to as "unanimous" by sources, and first came under serious consideration after February's 2-0 loss to Spurs.
Sacking Potter is the decision that the majority of the Chelsea fan base wanted, and have been asking for since January (and some even before the World Cup). The personal attacks on him, including horrific emailed death threats, a petition calling for his sacking with over 50,000 signatures on it, and the resounding boos after Aston Villa, all illustrate this to different degrees.
The Villa loss was basically a microcosm of all the issues on the football side: Chelsea failed to score, lacked confidence, identity and leadership; and Potter's selection and in-game tactics both came under question.
There will always be an element of player unrest within such a big squad, who couldn't always fit into dressing room and team-meeting spaces at Cobham. That doesn't mean Potter lost the dressing room entirely, but there were certainly some voices in it that made jokes and jibes (including calling him Harry Potter) behind his back.
Potter wasn't seen as authoritative or consistent enough in how he managed the team despite being respected as a tactician. Mudryk's start against Villa is one example. Potter said, and reiterated behind the scenes, the Ukrainian was effectively still in his "pre-season". Yet then he got a start against Villa in a must-win game. And when a below-par Mudryk missed two big chances against Villa, it led to question marks.
Hakim Ziyech starting against Fulham in early February was another move that wasn't well received by some other players. Ziyech was just minutes away from joining PSG on loan on deadline day and only didn't go due to an administrative error. Chelsea had spent the build up to the game planning without him. Yet Ziyech returned, immediately started without making an impact, and made the Champions League squad. Perhaps if form was better, or Chelsea won the game, this may have been viewed as a masterstroke. But ultimately it was seen by many at the club as further evidence Potter was trying too hard to please instead of manage.
There were plenty of other little moments that contributed to Potter's downfall: the exclusion of Pierre-Emerick Aubameyang from the Champions League squad, and many match days, too, despite Chelsea lacking goals, was questioned by some, although it's understood Potter had firm ownership backing on this particular decision.
It's of course easy in hindsight to pin it all on Potter or football problems. Sources are clear, though, the power dynamic at Chelsea is complex and evolving. Behdad Eghbali, who holds not only huge power, but is heavily involved in everything, and Todd Boehly, are still learning on the job. That's why their next appointment won't be taken lightly.
Chelsea will now focus on what is being termed an "exhaustive search" for a new manager, led by Winstanley and Stewart. Boehly and Eghbali will be involved but not in a leading sense, especially not in the early stages. This is significant.
There is no permanent manager lined up just yet and club sources insist that Chelsea will speak to 5-7 candidates with former Bayern boss Julian Nagelsmann and ex-Barcelona and Spain boss Luis Enrique early frontrunners and already approached.
Stewart and Christopher Vivell appreciate Nagelsmann and worked with him at Leipzig. But he is still contracted to Bayern until 2026 despite being fired, so an appointment would require negotiation.
Chelsea are adamant that Nagelsmann's sudden availability didn't prompt Potter's sacking and that there's no guarantee anyone will be in place for the quarter-final first leg with Real Madrid in the Champions League, although Enrique is believed to be willing to start immediately.
Nagelsmann's default position is to start a new job next season, but a free hit at the business end of the Champions League might yet change his mind, too.
The most important thing to stress is for Chelsea this is about getting the third appointment under this new ownership right, not just finding someone in time for Real. That's why they will talk to other names.
Mauricio Pochettino is expected be one of them. Prior to appointing Potter, Chelsea held exploratory talks with the former Spurs boss. I am told he wasn't entirely convinced by the project. Let's see if that has changed now a full recruitment team is in place and the ambition of spending is apparent despite the chaos and Chelsea's league position. Pochettino isn't short of options. Jobs at Spurs and Real for next season are on his radar as well.
Keep an eye on Sporting boss Ruben Amorim who, as I've said many times even before Potter was appointed, is a name Chelsea respect.
Luciano Spalletti could also be considered. I was covering Napoli vs. Milan at the weekend and Spalletti wouldn't be drawn on links. He is entirely focused on winning Serie A and going as far as he can in the Champions League. There's no way he's giving a Napoli exit a second thought right now. So if he did become a more serious candidate it would only be for the end of the season. There are more likely options right now.
One name we can rule out is Brighton boss Roberto De Zerbi. He is catching the eye of top clubs, but is not on Chelsea's shortlist.
As for Potter, I really hope he bounces back. Chelsea fans at large will be glad to see the back of him, but I still think he'll be in demand by Premier League clubs: Leicester made a near-instant approach, but Potter wants to take his time before deciding what's next. He won't be short of job offers come the end of the season.
Daniel Levy faces his most challenging period at Spurs since he joined in 2000. The 1-1 draw at Everton obviously won't help. Newcastle and Manchester United are favourites to finish above Spurs now and without Champions League football the project takes a step back, both strategically and financially.
Whereas Chelsea sacked Potter now to get a jump on the recruitment process, Levy is waiting until the end of the season to replace Antonio Conte.
The departure of Fabio Paratici hasn't helped. He was tasked with drawing up the shortlist for the new permanent manager. Paratici does have an appeal against his 2.5-year ban from football on April 19. If it doesn't go his way, he'll be permanently gone from Spurs.
There are some suggestions Monaco's Paul Mitchell might go back there as sporting director, but I am told that is an unlikely scenario. Mitchell is actually tempted by Manchester United and Sir Jim Ratcliffe's INEOS team have him firmly on their radar if successful in acquiring the club, having considered bringing him to Nice in the past. Even Sheikh Jassim's Nine Two Foundation really appreciate Mitchell. Spurs won't yet replace Paratici until they know if he remains banned. It's a tricky situation.
Spurs do have plenty of options to replace Conte. There has been a lot of talk on Nagelsmann, but nothing is advanced at this point with Chelsea instead the ones really moving.
Graham Potter was previously a name Spurs loved when he was at Brighton, but his Chelsea tenure complicates matters. Spurs fans may not now warm to him either with Levy conscious how Chelsea supporters turned against him quickly.
Keep an eye on Brendan Rodgers. Even though he left Leicester in the relegation zone, Tottenham have no concerns he could succeed in the job. Rodgers showed with Leicester he can contend for top four.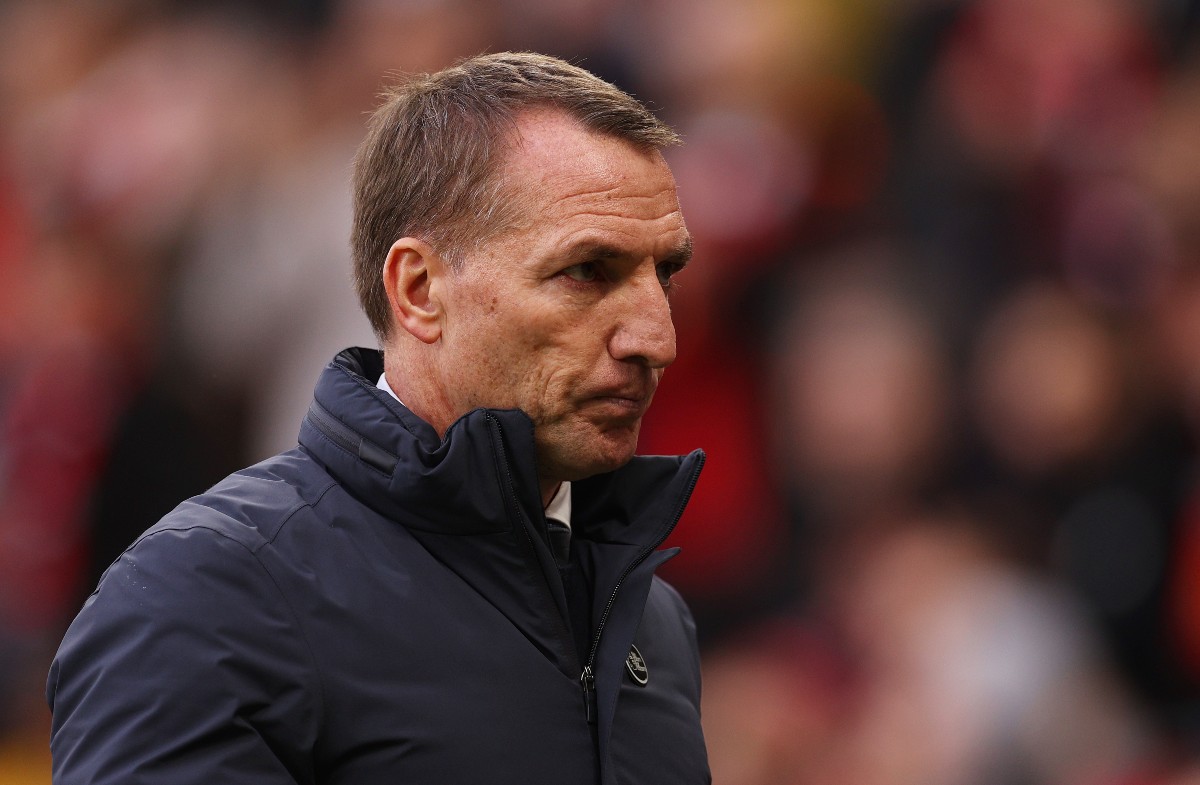 Fulham's Marco Silva, and Brighton's Roberto De Zerbi, have also been mentioned internally at Spurs. De Zerbi is not attainable right now and if Brighton qualify for Europe he has no reason to leave the Seagulls so soon after joining despite having a summer exit clause.
Luis Enrique (depending on what Chelsea do) is another candidate to watch. If Paratici was still there, or Spurs were trying right now, Enrique would be a leading candidate and has already said he wants to manage in the Premier League. Where Spurs finish this season could well define who they can get.
All the uncertainty at Spurs would suggest a negative impact on Harry Kane's future. But you can argue it both ways. It all depends how much input Spurs give Kane over both a new manager and potentially sporting director. Kane has always wanted to ideally remain at the club, but if Spurs miss out on Champions League football, suitors will be encouraged.
I am still told Manchester United have many striker options and are concerned Levy either won't do business or will hold out for £100m+ and make negotiations very painful. Kane will speak further to Spurs over the coming weeks, but for now it is important form turns around and his goals can help that.
There is plenty of speculation flying around about Lionel Messi's future so I think it helpful to reiterate one key point again: the notion of a Messi-PSG verbal agreement back in December is incorrect to my understanding.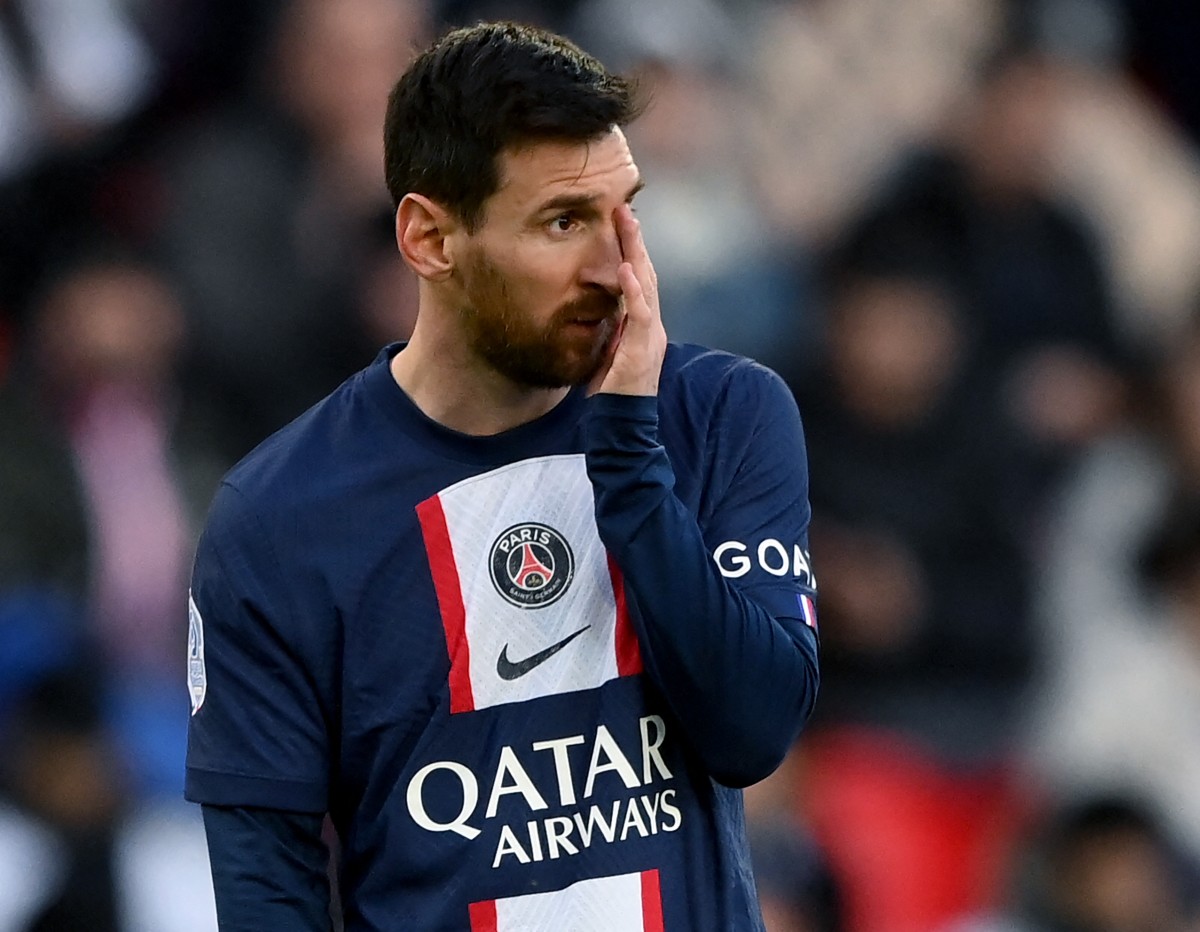 And right now, PSG's contract renewal talks with Lionel Messi are "on ice" as both parties reflect on their position. Multiple offers have been made by the French champions, but with nothing accepted the dynamic has definitely changed.
Part of this is down to Messi just assessing his options, and the PSG project as well. And part is due to a cultural transformation at the French champions with a focus on youth.
Things are quite uncertain now, especially with the club out of the Champions League and Christophe Galtier's future under threat. The PSG project must become clearer before any final decision is taken.
Messi, along with PSG, could theoretically just trigger an existing one-year extension in the current deal, but the club would still prefer a new 1+1 deal if the parties are to proceed.
There are all kinds of moving parts: PSG's form has dropped dramatically post World Cup, Luis Campos is focused on building a younger project, sections of the fan base have cooled towards Messi, and his future may also be intertwined by others, including Kylian Mbappe.
PSG have always said Messi is making them money, even though they need to now reduce their wage bill due to comply with Financial Fair Play. With all costs considered they are up by almost £10m because of him.
As things stand, there is less optimism around Messi staying than back in January even though a deal is not off.
Barcelona meanwhile continue to fan the flames. President Joan Laporta told me the club has a "moral debt" to bring Messi back. Messi is in pretty regular contact with Xavi, who has also said they are "working on the topic". And Sergi Roberto said after El Clasico, "Who wouldn't be ready for Leo to come back?!"
Barcelona's economic vice-president Eduard Romeu has also revealed it would be "financially feasible" for Messi to return. Let's see if LaLiga agree should anything progress.
As far as I am told there is still no formal offer, but Barcelona's dream of landing Messi is closer to becoming a reality, especially compared to late last year when it appeared little more than a fantasy
What is clear is Messi wants to stay in Europe. MLS could still be a long-term option for him, and Phil Neville has said Inter Miami would love to bring him there in the build up to the 2026 World Cup. Meanwhile, rumours of Al-Hilal being a serious contender in 2023 are wide of the mark as I have reported before.
Al-Hilal insiders have always spoken with low confidence about getting Messi to join Cristiano Ronaldo in Saudi Arabia any time soon despite some headlines suggesting a big-money offer is incoming. Maybe when Messi is 38 he'll look at that option, but the fact he's only 35, and has just won the World Cup, makes a big difference.
Clubs looking at centre-backs this summer will inevitably be scouting Kim Min-jae. The South Korean defender has been sensational for Napoli. He has dismissed links with a Premier League move, but the interest in him is genuine. Several top clubs have been scouting him.
Luciano Spalletti has already termed Kim as one of the best centre-backs in the world. He's just so reliable, assured and intelligent.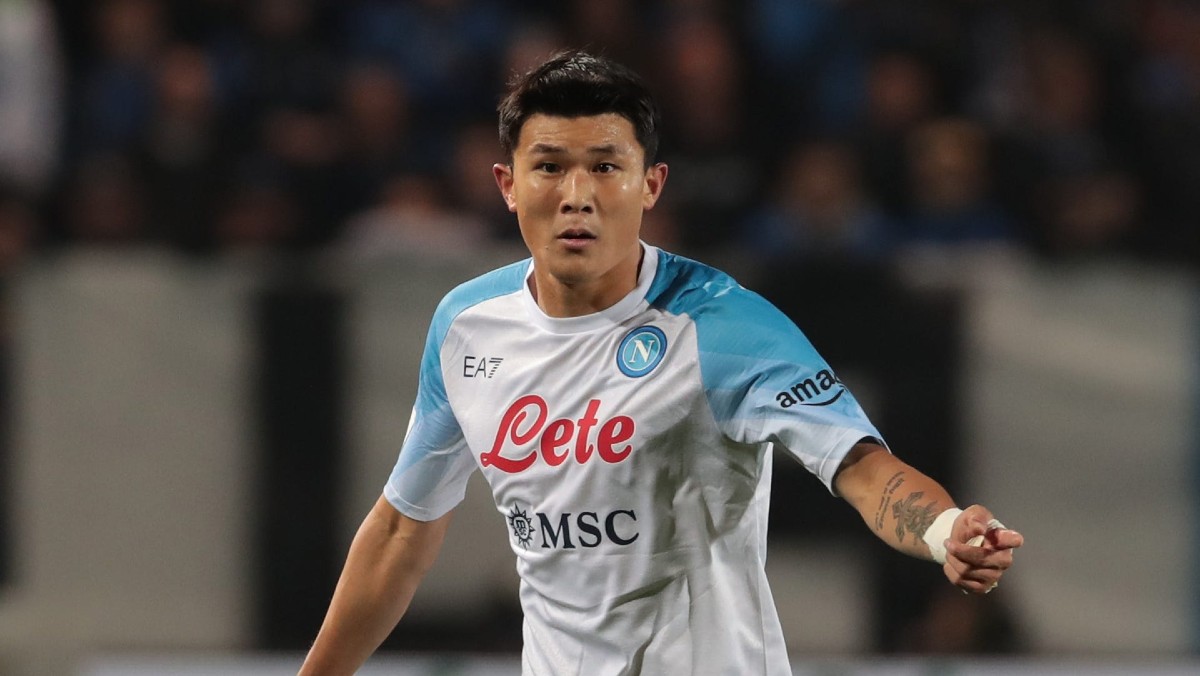 Napoli are a bit concerned that's quite a low number, given the player's form, so may look to offer improved terms. Kim only joined from Fenerbahce this season but has more than earned improved terms.
Manchester United have scouted Kim, but they have Lisandro Martinez and Raphael Varane as high-profile and recent signings in defence. There are other suitors who can perhaps offer the player more guaranteed instant minutes.
My understanding is that Tottenham and Liverpool are ones to watch. Remember, Kim is 26 so won't want to move to any top European club as only a squad player.