Manchester United are coming off the back of a phenomenal week. Beating Barcelona and winning the League Cup made a statement. It feels like a new era at the club under Erik ten Hag already.
However, the League Cup Final was also notable for anti-Glazers protests, including banners inside Wembley and chants during the game.
There is still no guarantee the Glazers will leave Manchester United. The sale process, handled by New York merchant bank, Raine Group, is designed to explore all options. It's not only for an outright purchase.
GET 3 MONTHS FREE, subscribe now for daily transfer round-ups and exclusive columns from the biggest journalists in football!
A lot of attention has been drawn towards the two public outright bidders for Manchester United, Sheikh Jassim bin Hamad Al Thani and Sir Jim Ratcliffe, but there are private investors looking at minority stakes.
As exclusively reported on Monday, Sheikh Jassim sees his bid as "all or nothing" as one source close to his group put it. He won't revert to minority investment if unsuccessful or even consider a 'laddered' route to full ownership. This would entail starting with a small stake with the option to increase it over time.
Ratcliffe, on the other hand, sees buying Manchester United as shaping his legacy. He wants visible and operational control. As a result, he is more open to partnering with either other groups or the Glazers, even if he doesn't have majority or full control. He basically doesn't want to walk away empty handed. His starting position is absolutely full ownership (termed "majority" in his statement solely because the Glazers don't own 100% of the club), but he's more flexible than Sheikh Jassim should things not go according to plan.
Both Sheikh Jassim and Ratcliffe do have some scepticism as to whether the Glazers will agree to an outright sale. Ratcliffe actually met with Joel and Avram last year, before the process started, and came away from those talks believing a sale wasn't possible.
At this point in the process, as I reported over the weekend, the Glazers are underwhelmed by the volume and value of offers.
No group is particularly close to £5bn with their indicative offer and the Glazers may well still push for £6bn+. That said, the whole point of the soft-deadline bids is just to get through to the next stage and undertake due diligence. That's when a true valuation can be established. Furthermore, the Glazers valuation is simply unrealistically high.
This isn't a transfer. Things won't happen quickly (think months not weeks) and groups don't (and won't) just blindly up their offers. Both public suitors we know about to date still want a return on investment and will stick to their valuation as a result.
Sheikh Jassim, in particular, believes his bid is very strong, especially considering Manchester United's debt and the money needed to redevelop Old Trafford and Manchester United's training ground. He watched the League Cup Final in Doha with friends and family and is now (as of Monday lunch when writing this) awaiting further feedback from Raine. If put through to the next stage, the make up for his Nine Two Foundation is expected to be clarified.
One thing Sheikh Jassim, Ratcliffe and the Glazers do have in common is a desire to get the in-form Marcus Rashford to extend. Sources close to both bidders, as well as Manchester United's current owners, all speak of this as a priority. Manchester United won't delay either to let the sale process run its course. This is because there is no locked timescale for completion and they can renew Rashford without needing to delay.
Sorting an owner or investor by the end of the season gives the smoothest possible chance of transition, but that's only particularly significant for a brand new owner. If Manchester United make the Champions League, and do pursue minority investment, they won't really need urgent funds they don't already have.
The Glazers staying will not be a popular choice. They'll have to face fan backlash, even with Manchester United fighting on three fronts and with one trophy already in the cabinet. It's still early stages of the sale process, though. Due diligence for those put through will be key to establishing whether there is still a gulf in valuation between the Glazers and interested parties.
Liverpool manager Jurgen Klopp has already said, "We know we need to change things [this summer]". How aggressive Liverpool can be in the market will depend on whether they qualify for Champions League football and the volume of outgoings.
But FSG are prepared to back Klopp. Their commitment to the club remains as strong as ever with John Henry confirming he's looking for investment but not an outright sale.
Liverpool always plan ahead, and look to get their business done early. As a result, a busy summer window doesn't necessarily mean a frantic one.
First and foremost, Liverpool want to revamp their midfield. Dortmund's Jude Bellingham remains a priority target. Liverpool have put a lot of legwork into signing him already. Real Madrid and Manchester City remain their two primary rivals.
What Liverpool do really well is offer players a consistent narrative. Bellingham, and his father Mark, will already have a very vivid picture of what a move looks like. The little details make all the difference. Bellingham won't just pick based on finances or Champions League football. He wants a project, manager and dressing room he believes in.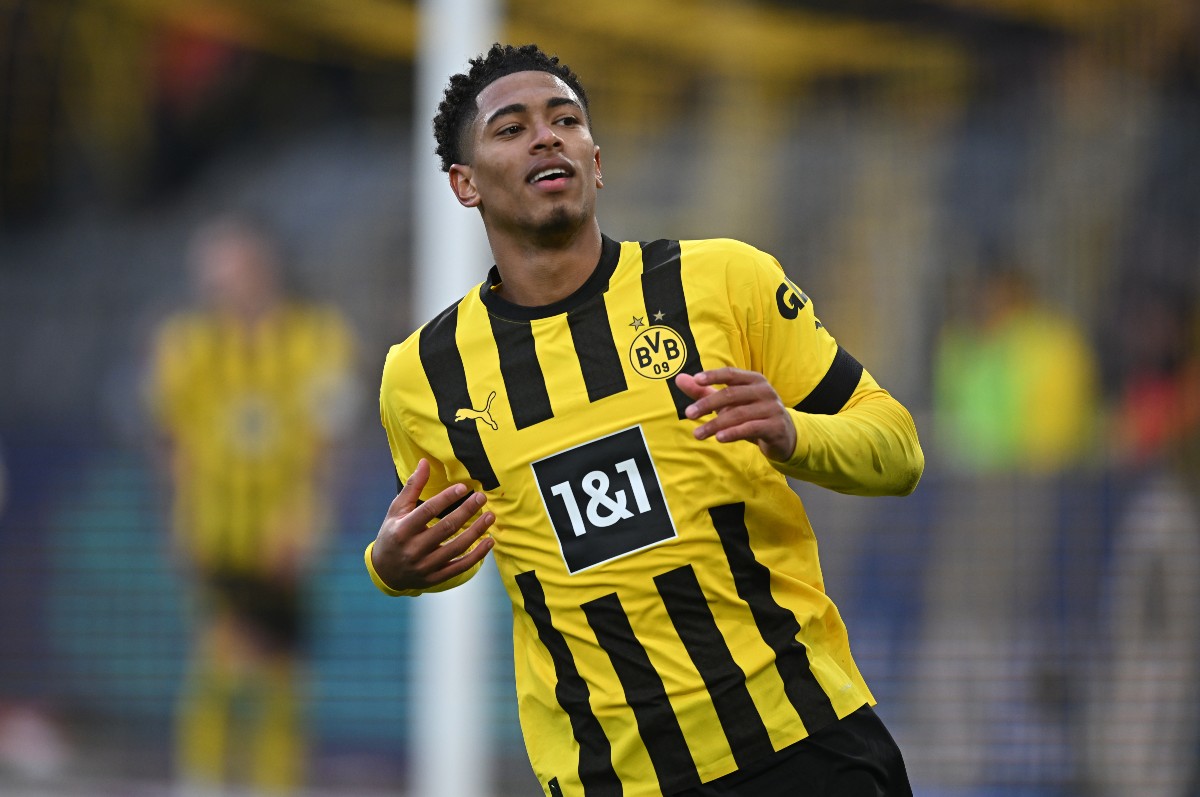 As I have reported before, it is not totally impossible Dortmund get Bellingham to sign a new deal. This would protect his value, but as with Leipzig's Christopher Nkunku (who signed a new contract before pre-agreeing a switch to Chelsea), it wouldn't necessarily rule out a summer move.
Even if Liverpool succeed with Bellingham, he won't be the only midfielder they try to bring in. Wolves' Matheus Nunes is a real possibility, although contrary to some reports nothing has been pre-agreed between the clubs. Nunes has been a bit hit and miss playing in an unfamiliar left-midfield role. Liverpool continue to monitor him.
Mason Mount is another midfielder to watch. Liverpool's interest is genuine. Chelsea still feel they have the situation in their control as they look to extend Mount's contract. Chelsea's owners want Mount to commit to a long-term deal that's quite incentive driven and has a reduction in wage if the club don't reach the Champions League in any given season. Mount loves Chelsea (he's been there since he was six) but with massive squad, and his game time diminishing a little, he could be tempted away. But make no mistake, Chelsea's owners have wanted him to extend since day one. They still believe he can find his form of last season where he scored 11 goals.
Liverpool will also look to bolster their defence. Keep an eye on centre-backs. They actually really liked Benoit Badiashile when he was at Monaco, but Chelsea swooped in.
Liverpool are tracking Leipzig's Josko Gvardiol, who Chelsea almost pre-agreed a deal for last summer. The Croatian scored against Manchester City in the Champions League and is attracting plenty of interest, including from Pep Guardiola's side as well as Real Madrid and PSG. There is a £98m buyout clause, but it doesn't become active until summer 2024.
I am told Gvardiol wants a Premier League move and the notion he's 'picked' Real is incorrect. He's also on record as saying Liverpool are his "dream club" because he watched many of their games with his dad when younger.
Frankfurt's Evan Ndicka is another name of note and he's available on a free transfer as things stand. And Liverpool have long been linked with Fiorentina's Nikola Milenkovic (a Juventus target) and I am also told Liverpool, like Spurs, would consider Wolves' Max Kilman. You could make an argument Liverpool need a left -and right- sided centre-back even if both don't play instantly together as a new first-choice pairing in 2023/24.
Not all Liverpool's incomings will be apparent before the outgoings are clear, especially in the final third.
Arthur Melo will not be signed permanently. Liverpool did agree to an option to buy for £33m with Juventus, but I am told it was just a 'give'. Liverpool has always seen Melo as a straight loan.
Alex Oxlade-Chamberlain, Naby Keita and James Milner (a fantastic Liverpool servant) are all currently heading towards free agency. Nat Phillips, Joel Matip and Adrian are all likely to leave, too.
It's a disappointing end for Keita, who joined for £52.75m from Leipzig in 2018. Lots of top clubs, especially in LaLiga and Serie A, are considering him. There really isn't anything serious yet with reported Barcelona advances, though, but free agents are going to be important to them this summer.
Bobby Firmino and Mo Salah are two names that are drawing a lot of media attention right now. Jurgen Klopp wants to keep Firmino. Even at 31 he's seen as a positive influence on and off the field.
There are rumours of a surprise Mo Salah exit, but he's contracted until 2025. Suggestions Liverpool are willing to listen to offers are wide of the mark at this stage. Salah has been linked to PSG, and I think that rumour went into overdrive when he was pictured dining with Nasser Al-Khelaifi recently. But the pair are just friends.
PSG ideally want to buy a little bit younger. It's true they considered Salah in 2021. Right now, he remains fully committed to Liverpool. If he can find goal-scoring form Liverpool can still make a top-four charge. I personally think he'll be more effective in a 4-4-2.