Tottenham Hotspur announced a new deal to open a go-karting track inside their state-of-the-art stadium last week. The Premier League club joined forces with F1 to create apprenticeship and career opportunities for local youth while addressing diversity in the motorsport industry. In the bizarre announcement, there is a lesson for Scottish football. Whilst our game is authentic, we must maximise our product.
The London club have enjoyed an impressive few years in terms of exposure but matters on the pitch have failed to keep up with the growth in a business sense. Daniel Levy, the club's astute taskmaster, appeared to loosen his grip of the club by appointing Antonio Conte and Fabio Paratici as Sporting Director.
Although, the rumour mill appears to suggest that The Lilywhites will again look for a new manager this summer. Spurs will endeavour to rectify this problem but they'll continue to make strides with regards to their commercial wing.
What does this mean for Scottish Football? Not an awful lot. It's another example of how the Premier League clubs are using ever resource available to them to maximise profit and drive the gulf between other teams. The Premier League is the most viewed league in the world and it's popularity is largely merited. Although, per capita, Scottish football is the best supported.
The Scottish game showed in the League Cup Final that it has a vibrant, colourful and exciting. But not only between Glasgow's big two. This weekend's game saw a number of interesting clashes at both ends of the table and in all divisions. Craig McGuffie scored a goal that'll likely be touted for the FIFA Puskas Award, such was the quality from the Falkirk star.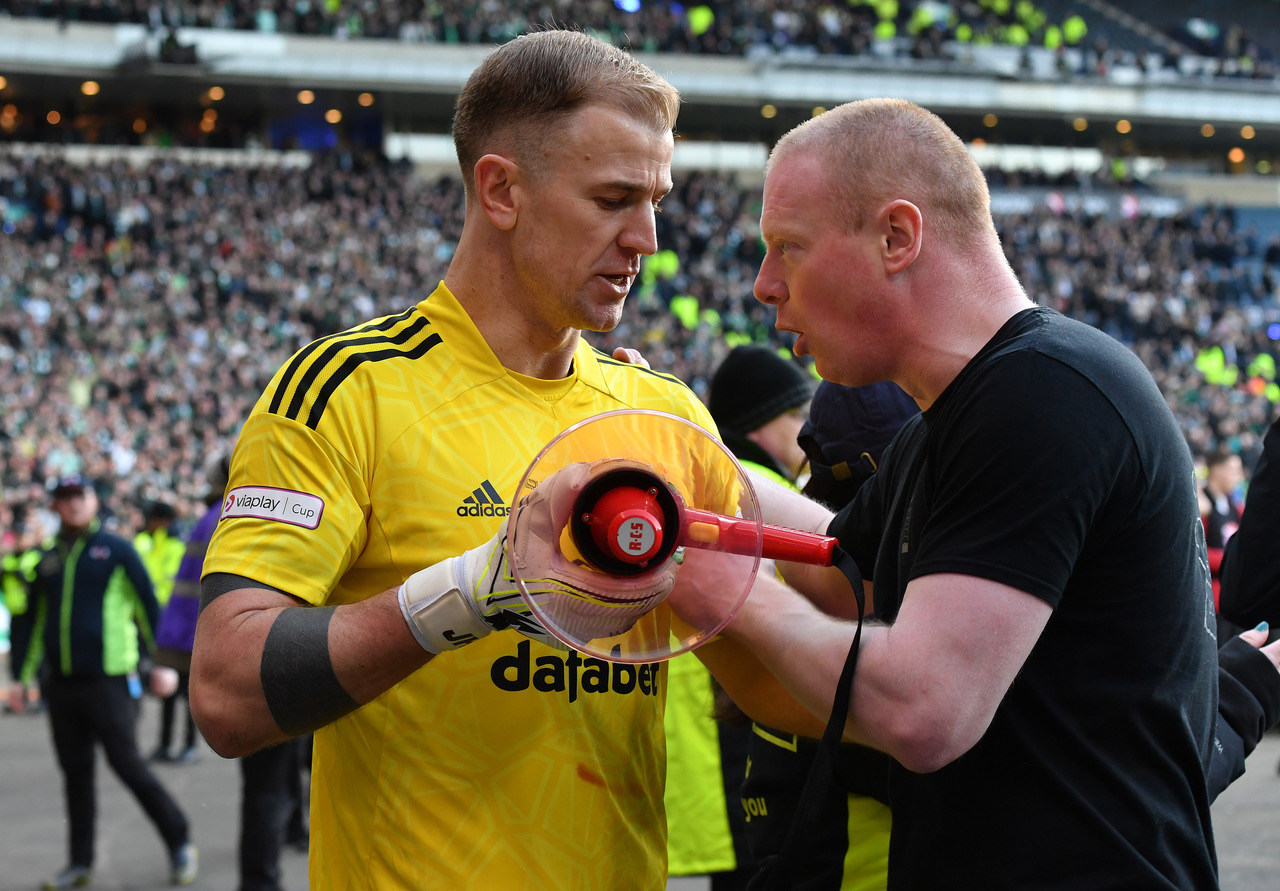 The issue that Scottish football has is visibility. The existing TV deal, 3pm black-out hamstrings and isolationism from clubs results in fans, who would pay to attend or watch games, being ignored. This leads them to the visible, wall-to-wall English Premier League. With games from Friday night through to Monday night then Champions League/Europa League, there is a lot of football at the top level ready to be consumed.
There is an appetite for the Scottish game, the numbers do not lie. Celtic in particular is globally recognised as is their fierce rivalry, to a much lesser extent. Yet, inexplicably, bosses are contented to simply stand guard over the game rather than prompting new ways to make money out of it.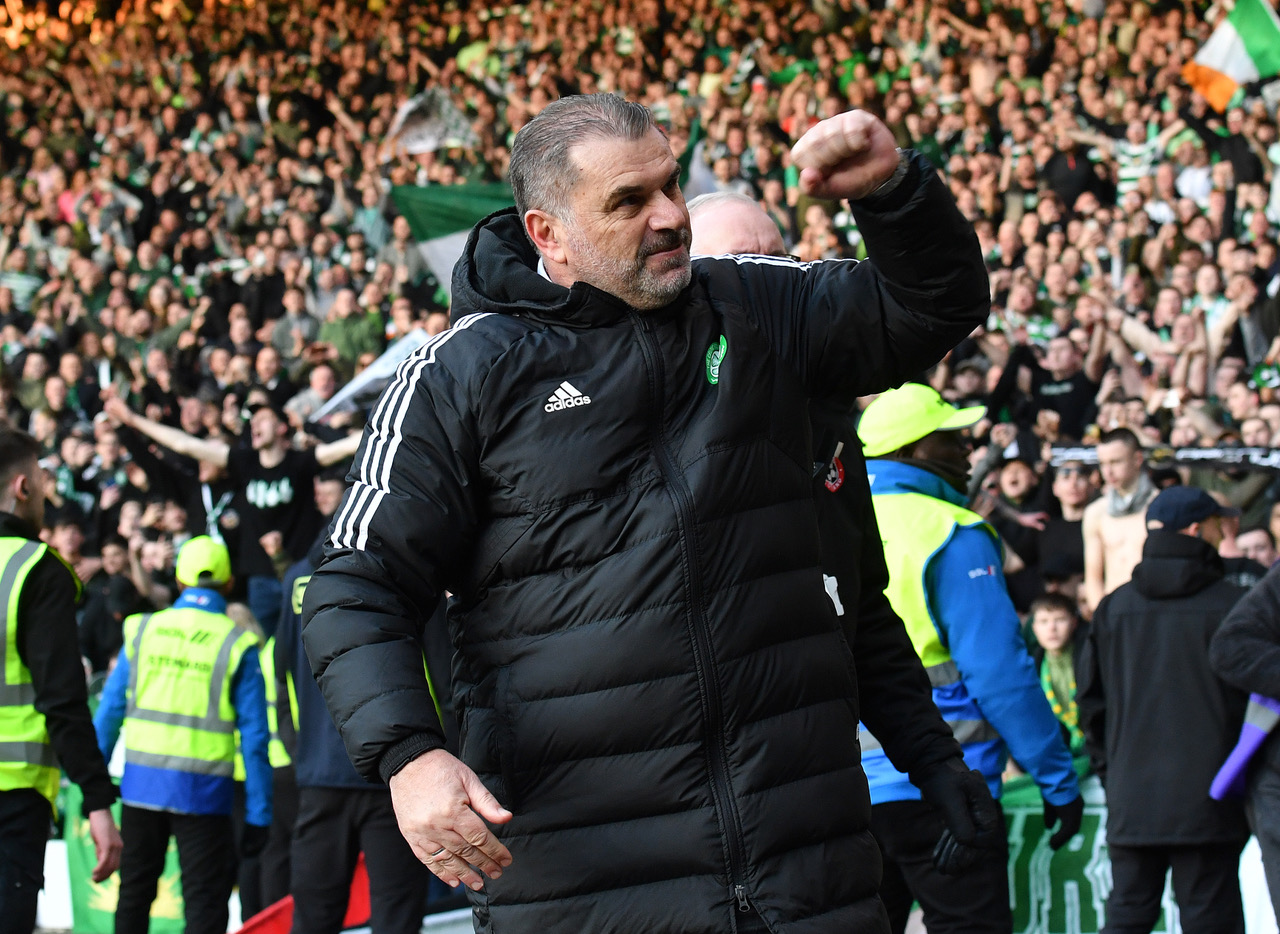 Ange Postecoglou's Celtic are in terrific form and the Australian's team are being noticed for their hard work, tenacity and goals. Yet Celtic are a different proposition, they are bigger than most Premier League teams and have a European-sized operation behind the scenes, similar to Rangers. As the two clubs attempt to compete with England and other European clubs, they pull further away from the rest of the league.
A policy of jealousy appears to have crept into the mantra of some clubs. They would rather seats were empty than be seen to take the money from Celtic (and indeed theRangers) fans.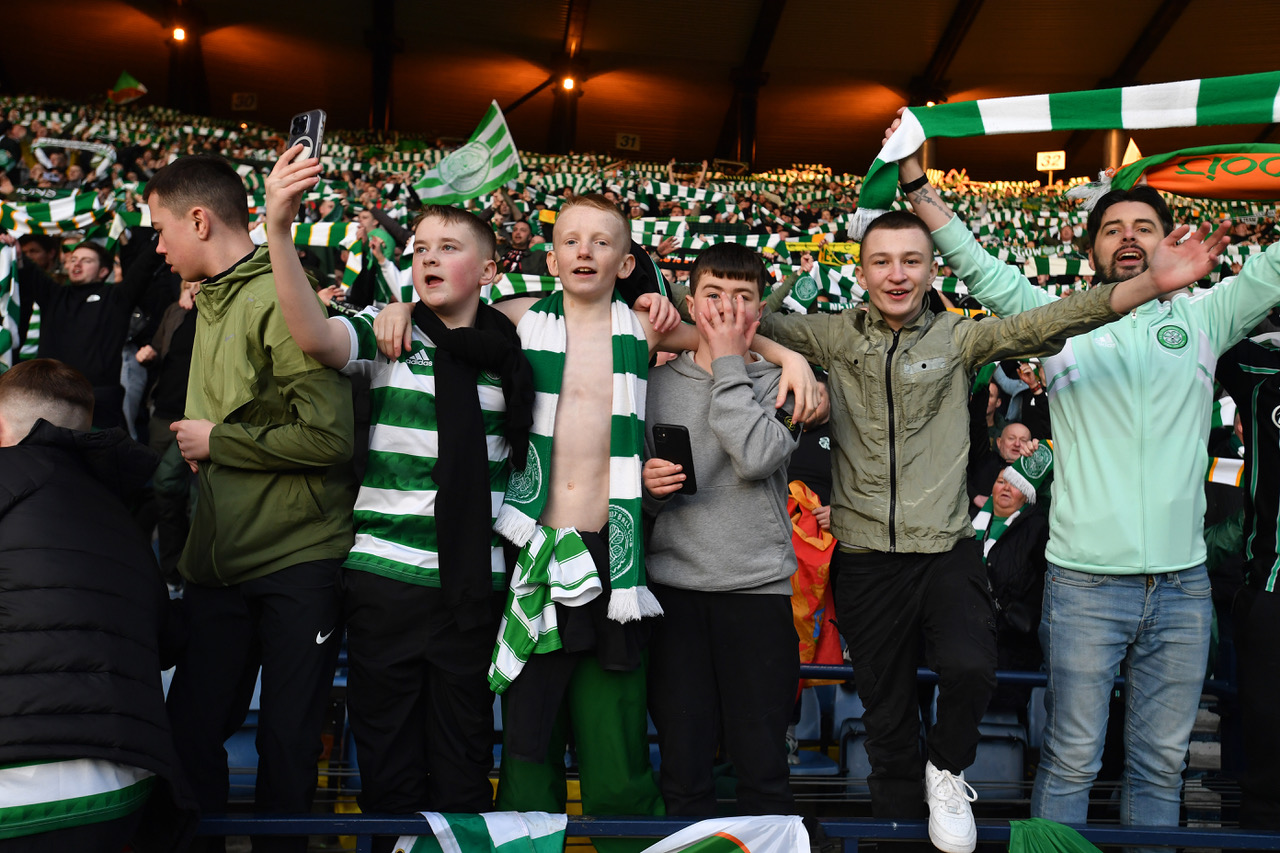 Thousands of Celtic fans would've gladly paid to get into St Mirren's stadium yesterday yet the Paisley club opted against it. Instead asking their own fans for a donation rather than allowing football fans to support their team. A baffling decision that cost them around £50k yesterday and £200k per season.
Livingston boss David Martindale made an interesting point. Following Brexit, English clubs have eyed the Scottish market with some interest. Rather than simply signing the brightest 16-year-olds, English teams should consider a strategic partnership with Scottish teams. By Martindale's reckoning, this will improve Scottish teams and the game as a whole. It's a novel idea but one that shouldn't be off the table for clubs of Livingston's ilk.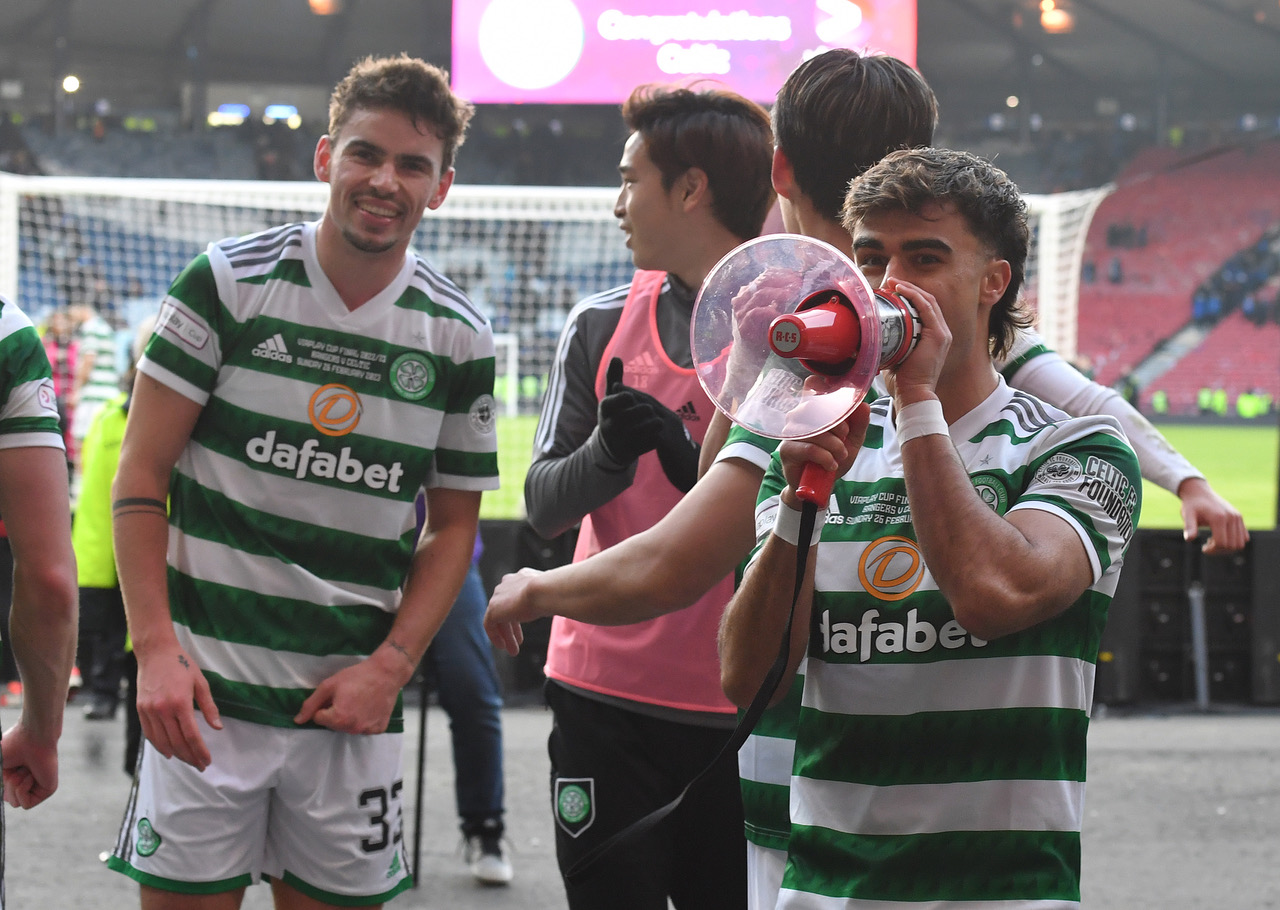 Celtic have manoeuvred well in the transfer market to tap into relatively untried markets. This is something that has had a major impact on the club's performances on the pitch and will further improve the club's already sound financial health.
Since the pandemic, fans have been more vocal in terms of what they want. Rightly so. The pandemic proved that there were different ways to work in every sphere of life so why should fans continue to be locked out of fixtures owing to the 3pm black-out. Revisiting an SPFL streaming service would tackle piracy and deliver an option for fans.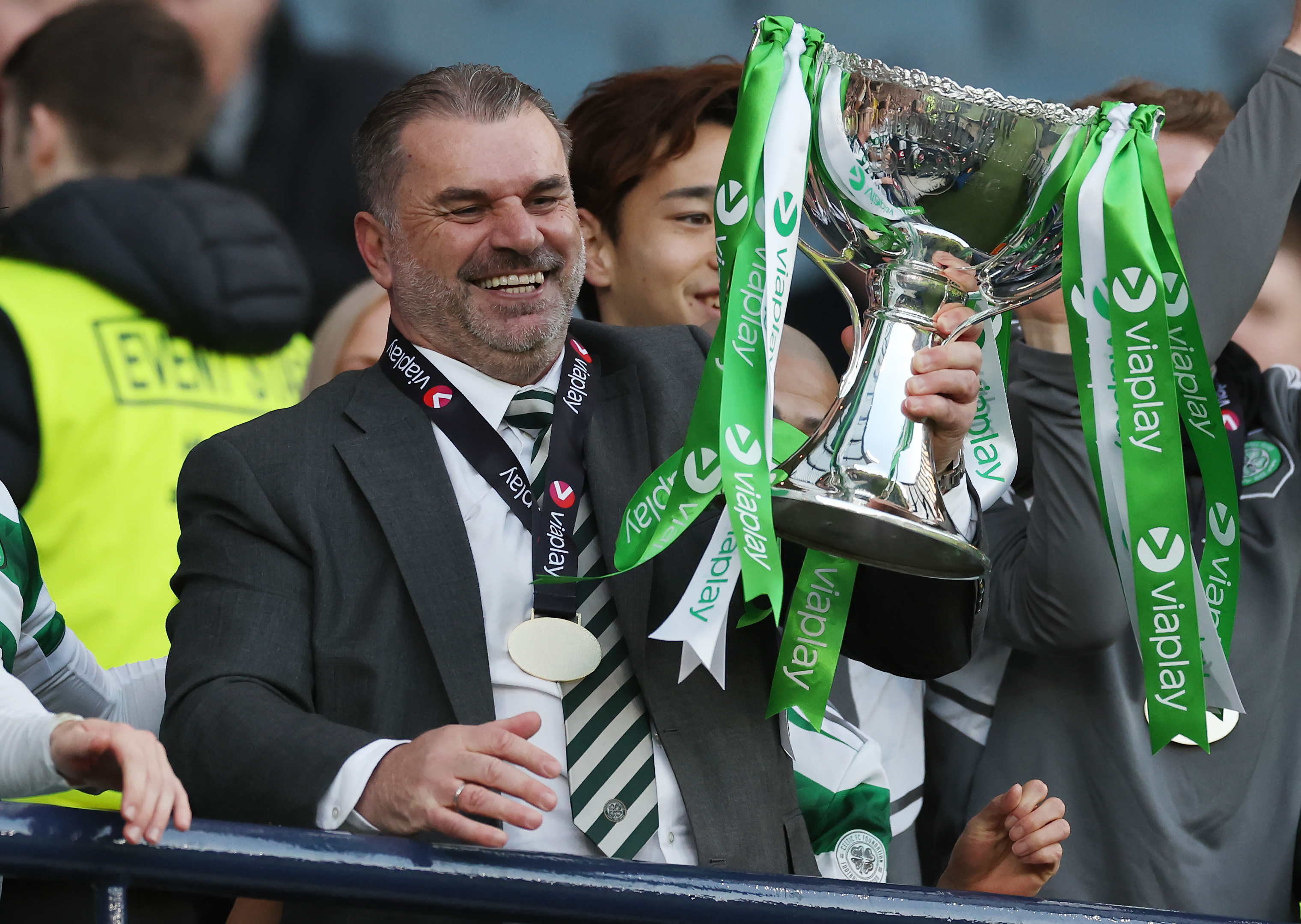 Scottish clubs can moan about the chasm between Celtic and the rest but until they begin looking to maximise their revenue and fighting the status quo dictated by Sky, the game as a whole will not progress.